Driving to the airport on Saturday - Swatchy navigates for Daniel.
<
A typical crowd in the receiving area for flight arrivals at Beijing International Airport.
We went out to eat at a local restaurant during our layover in Beijing. These waitresses are so typical, I had to get a shot of them. The slang term for waitress is Xiao Mei, or Little Sister. I've never seen a waiter in China. Men typically carry the food from the kitchen, and women serve at the table.
Our first full day in China, we drove around Haikou's Guomei District with Sun and his wife Flora. Construction abounds! New high rise apartment buildings are everywhere you look.
Here are Hugz and Flora, checking out the view.
The lobby of our Haikou hotel... Christmas in China? Really?
Daniel can't resist a snack from this street vendor selling Sichuan food... I can. I've never been able to bring myself to eat from one of these carts.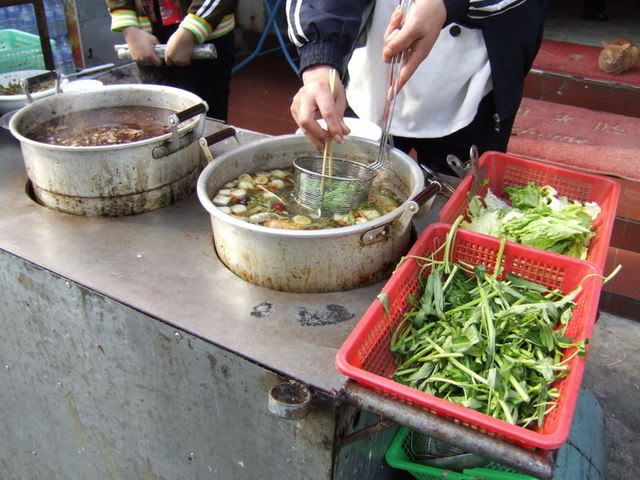 Well. do you like the pictures larger or smaller? Just let me know and I'll post accordingly. :o)
Next post: snacks, seashells, and sandy beaches in Sanya!